Playlist blogs are emerging as a distinct subgenre of MP3 blogs. As part of this they are taking on a common layout.
This blog entry catalogs layout patterns in these four playlists:
For example: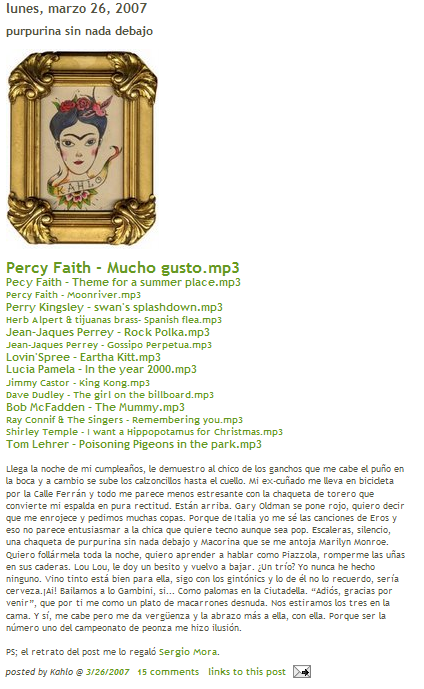 The following is the standard form of these playlists, in order from top to bottom:
Date and time the post was created.
An image related to the mood or theme of the playlist.
Song list, with each song formatted like this:

Direct links to mp3s.
Link text usually formatted as "artist – title"
Sometimes (2/4 cases) with "(release information)" appended.

A paragraph or two of prose.
The traditional footer of a blog post. This usually includes a permalink to the post and the date and time that the post was created.
Comments on the playlist.
In all cases the blog home page incorporates the full text of the playlist inline rather than linking off to a separate document.