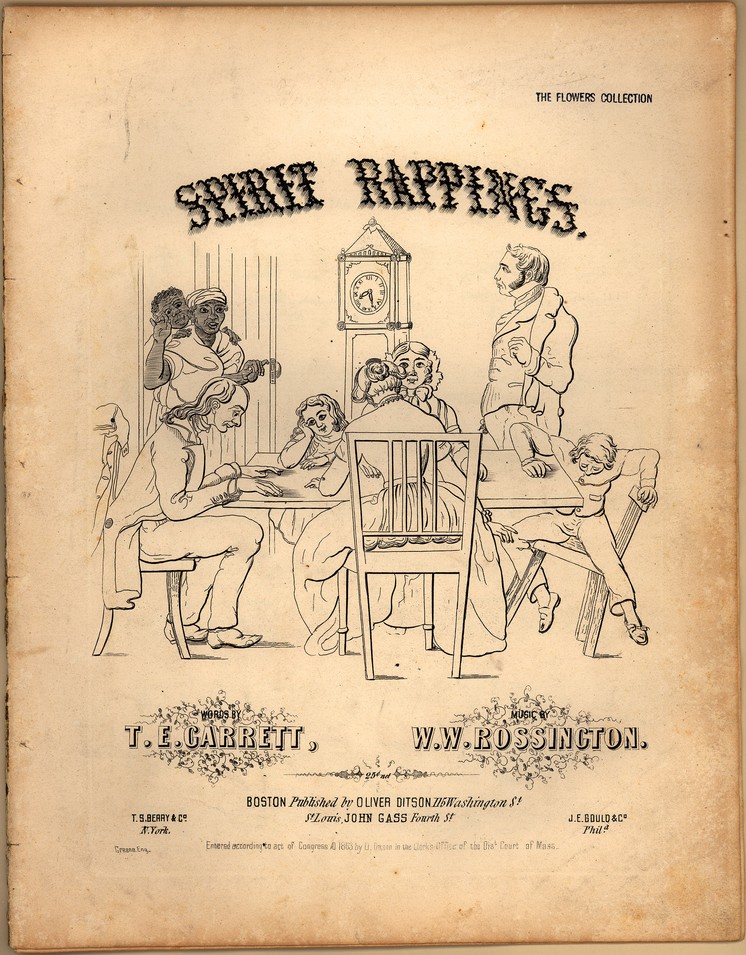 August 20, 1852, Wednesday

Page 2 of the New York Times, 695 words

Mr. ORVILLE HATCH, of Franklin, Conn., has become insane, he having devoted considerable attention to the subject of Spirit Rappings. Mr. HATCH is a farmer, and has been instrumental in introducing many important improvements in agriculture into the town in which he resides.
Madame Pamita, whose performances involve both spiritualism and really old American music, sent me a pointer to sheet music for an 1854 tune called "Spirit Rappings", presumably because it's a great number for Halloween. This post is my version of it.
Since I did a vocal part for once, the mix has the guitar and vocal parts hard panned to left and right so you can pull out the singing and do karaoke.
This recording is under a Creative Commons ShareAlike-Attribution 2.0 license. See also my boilerplate copyright statement.
Direct links: